Here at Austin Association of Otolaryngologists, PA, we recognize that your choice of physician is driven both by the doctor's competency and personality as well as the office support staff. Our staff works together as a team to be sure we are responsive to your needs and keep you informed about your health issues. We look forward to getting to know you.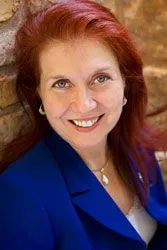 Melba F. Lewis, M.D.
Dr. Lewis is board certified in Otolaryngology, also known as an ENT specialist. She has over 20 years of clinical and surgical experience working with patients of all ages in the Austin area. Dr. Lewis is well known for listening attentively and spending as much time as necessary to determine the correct diagnosis and appropriate treatment plan for each individual patient. She completed undergraduate studies at Rice University in Houston, TX and continued her studies at the University of Texas Graduate School of Biomedical Sciences. She also attended both the University of Texas Dental School in San Antonio and the Case Western Reserve Dental School in Cleveland, OH before returning to Texas A&M Medical School in Temple, TX. Her post graduate training included a clinical research fellowship in head and neck cancer and internship in general surgery at Scott & White and residency at the University of Arkansas for Medical Sciences. She is the proud parent of two grown children. Other than her children and her work Dr. Lewis's passion is ballroom dancing and she frequently participates in competitions across the U.S.
Kimberly Hewitt, M.D.

Kimberly Hewitt, MD specializes in Otolaryngology-Head and Neck Surgery. She was born and raised in Austin, TX and attended the University of Texas in Austin for her undergraduate degree. Next, she attended the University of Texas Health Science Center in San Antonio for medical school and completed her Otolaryngology residency at the University of Utah in Salt
Lake City.
Dr. Hewitt moved back to Austin after completing her residency and has been in practice in the Austin area since 2007. She enjoys Otolaryngology as a specialty in that it allows for both medical and surgical treatments for patients of all ages. Even though the specialty focuses on a portion of the body, Dr. Hewitt tries to incorporate the whole person into evaluation and
treatment. She is continually striving to focus on preventing illness. She and her husband, who is also a physician, have three sons and enjoy being close to several other family members that live in the Austin area as well. As a family, they are active with
Scouts BSA and have several pets at home to care for
Karol Babyak Moore, MA, CCC-A
Karol B. Moore is a nationally certified and Texas licensed Audiologist. She earned both a Bachelor of Science in Communication Sciences and Disorders and a Master of Arts degree in Audiology from The University of Texas at Austin. Karol joined our practice in 2019, and she provides diagnostic hearing testing, digital and Bluetooth hearing aid fittings, musician and custom ear protection.